Compost Bin Challenge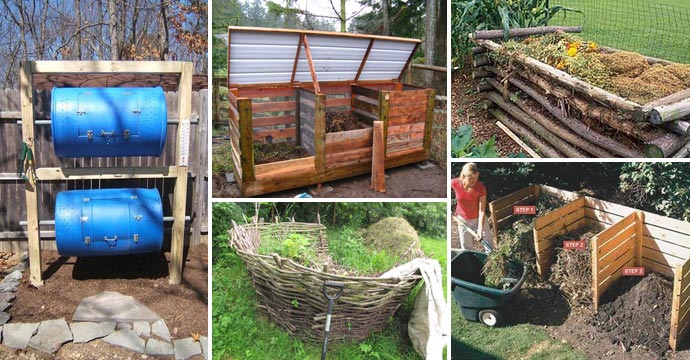 End Date: May 30th, 2022, all submissions must be received by 11:59pm PST
Start Date: May 1st, 2022, date the rules and prizes will be announced.
Awards Date: June 4th, 2022, live awards on YouTube, time to be determined.
Top 10 entries will be shown, and the 3 winners will be chosen by our panel of judges.
Entry Limits: 1 entry per person or group
Rules: The don't and dos of the challenge.
• Have fun, you're helping save the environment!
• All submissions must be built by the person or group submitting the entry. You can't hire someone to build it for you.
• The compost bin must be DYI, commercially produced and bought bins are ineligible (buying a bin at the store and decorating isn't acceptable)
• At least 15% of the materials used must be reused from something else. Again, the point isn't to buy everything from the store and simply put it together.
• Do share on social media that you are doing the challenge and encourage others to join. Use hashtag #compostbinchallenge
Judging: Our judges will be scoring your submission as follows.
• Efficiency and Functionality – How well will the compost bin perform and how easy is it to use. How well will it hold up over time? (50% of total score)
• Style and Aesthetics – Good use of space, colorful, artistic. (30% of total score)
• Repurposed Materials – How well did they reuse everyday items or things that would end up in a landfill. (20% of total score)
How to Submit:
Record a video (Horizontal 1920 x 1080) of you presenting your compost bin, tell us about how you made it, where you got the materials, and why you joined the challenge. Add anything else you'd like the judges and audience to know. It must be a minimum of 30 seconds, 5 minutes maximum. You can be in the video presenting your bin like a host or simply tell us about the bin from behind the camera.
Upload your video to a video or storage platform (YouTube, Vimeo, Gdrive, Dropbox) and simply submit the url or link in the form. (If using Gdrive or Dropbox remember to make it so anyone can access) Fill out contestant & release form and enter url or link to video here.  
Prizes: There will be 3 winners.
1st Place enough dinnerware for 120 person BBQ
2nd Place enough dinnerware for 60 person BBQ
3rd Place enough dinnerware for 20 person BBQ